Real Madrid must keep Gareth Bale, says Gibson
Real Madrid will take their time with Gareth Bale and will not be selling him in the foreseeable future even though his injuries are concerning the club according to football pundit Terry Gibson.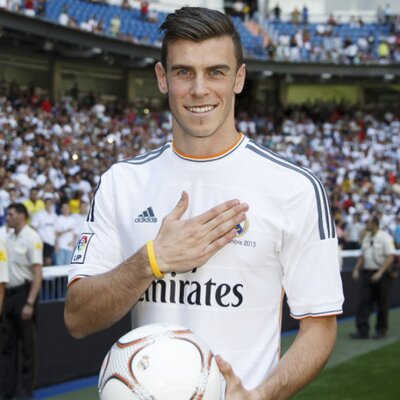 The Welshman was approaching full fitness before he was struck low again, this time with a thigh problem, which could keep him out of the line-up for another month.
He has now missed 40 of the Spanish giants last 60 games and has had an astonishing 11 different injuries during his time in the Spanish capital.
Gibson is adamant that the club should stay loyal to the gifted midfielder and wondered whether Bale's susceptibility to injury would scare off other clubs.
"I don't think they've got any choice but to be patient with him. With a player like Gareth, they've got a real asset when he's fit, but he's also a depreciating asset due to his current injuries, so Real wouldn't get anywhere near the money they should for him.
"He'd also be a risk for any club wanting to buy him; are his injuries a continual problem or can they be put right?"
Bale is now in his fifth season with Madrid after signing for them from Tottenham in 2013 in a then world-record move costing £85million. He has plagued with injury problems over that time but they have intensified over the last 12 months.
There has been a lot of conjecture as to the future of Bale especially after Real's poor start to the season which has seen them fall 10 points behind arch-rivals Barcelona in La Liga and they currently sit in third place.
They also suffered their first Champions League group stage defeat at the hands of Tottenham a fortnight ago and boss Zinedine Zidane is under huge pressure.
It is thought Bale could be one of a series of big names to leave the Bernabeu in a huge shake-up to get them back on track.